Ongoing care is so important for your pet.
We want to be your partner in your pet's care. Like any relationship, communication is important, and we hope you find value in your pet's annual exams and check-ups. Bringing your pet to Inspirada Animal Hospital for physical examinations is crucial to his or her health. We offer thorough physical examinations so that we can detect any potential problems before they become major problems. There are many pet health problems that can be avoided through regular physical exams, which is why we recommend that your pet has at least two examinations with our staff per year. While physical exams are critical to animal health, you can do your part too by being a vigilant pet owner. If you notice any irregularities with your pet, take detailed notes and bring him or her to Inspirada Animal Hospital for an examination.
What exactly does a physical exam include? Some things you can't see, feel, touch, or hear without special tests and equipment, but many times you can gain a lot of information about your pet through simple observation. In a physical exam, your veterinarian looks for anything abnormal. What is considered normal is a combination of what is normal for the breed, and what is normal for your specific unique pet. Every pet is a little bit different, just like every human is different. Once the veterinarian does the basic physical exam, any areas of concern will be given more attention.
No question is too big or too small.
Our contact and hospital information is below. We're open seven days a week to make your life a little easier.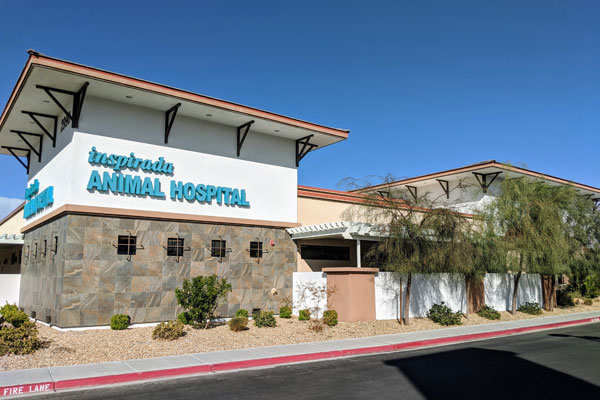 Location
2990 Bicentennial Parkway
Henderson, NV 89044
We're located in the heart of Inspirada across from Rounders, and we offer complimentary parking!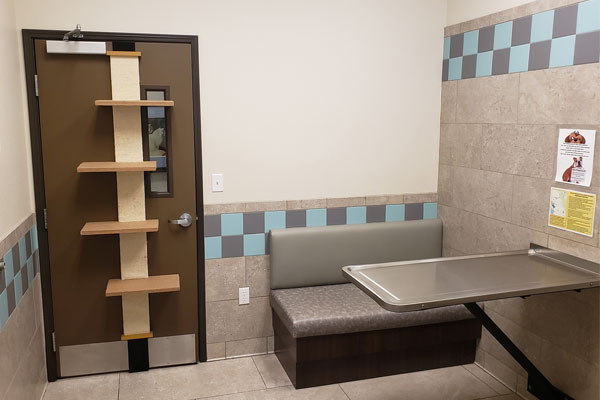 Hours
Mon-Fri: 7:00am-8:00pm
Sat: 8:00am-5:00pm
Sun: 8:00am-5:00pm

Have a question?
Complete the form below and we'll be in touch with you shortly. You can also book an appointment below through our PetDesk app!