Vaccinating your pet is more important than you think.
Many of the diseases that can affect dogs and cats are preventable through proper pet vaccinations. Did you know that all residents living within the cities of Las Vegas, North Las Vegas, and Henderson are by law required to license their pets?
People residing in the unincorporated area of Clark County are no longer required to have a pet license. In order to obtain a license for your pet you must have a current Rabies certificate. Other vaccines are strongly recommended for the protection and health of your pet as well as other animals they may come in contact with, i.e. grooming and boarding facilities, dog parks, etc.
Vaccines offer protection against major viral and bacterial diseases that cats and dogs may be exposed to. Your veterinarian will set up a vaccination program for your pet to provide protection for the diseases of concern in your area. Kittens and puppies often require an initial vaccination with follow-up booster vaccines to ensure they are well protected against diseases.
Following a proper vaccination schedule will help to ensure that you are doing your part to keep your new friend healthy. Additionally, we recommend that all dogs and cats be placed on a monthly parasite preventative and be tested bi-annually for parasites.
No question is too big or too small.
Our contact and hospital information is below. We're open seven days a week to make your life a little easier.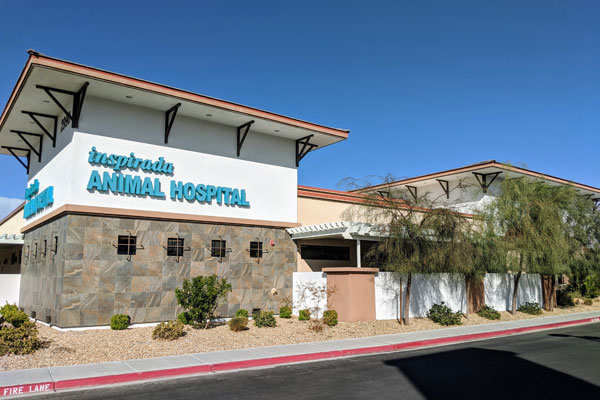 Location
2990 Bicentennial Parkway
Henderson, NV 89044
We're located in the heart of Inspirada across from Rounders, and we offer complimentary parking!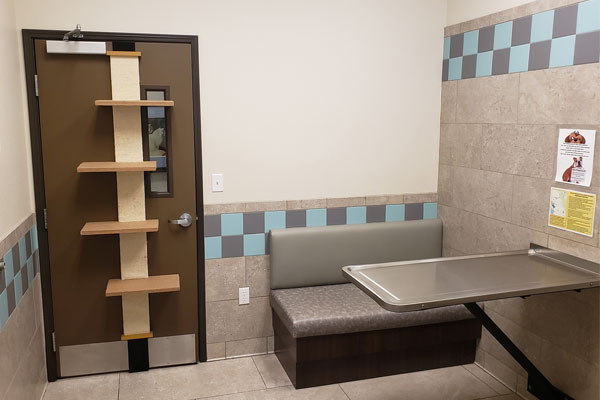 Hours
Mon-Fri: 7:00am-8:00pm
Sat: 8:00am-5:00pm
Sun: 8:00am-5:00pm

Have a question?
Complete the form below and we'll be in touch with you shortly. You can also book an appointment below through our PetDesk app!