Strengthening the Human-Animal Bond
Caring for the pets of Las Vegas since 2016.
We proudly serve the pets of Inspirada, Anthem, Seven Hills and beyond.
We are committed to providing the best possible health care and customer service for all of Las Vegas. We are locally inspired, locally driven, and embrace all local and non-local pet families. When you're here, you're family.
Our mission.
The mission of Inspirada Animal Hospital is to provide our clients and their pets with the best possible health care and customer service. We work as a team to ensure that your pets enjoy a healthy and happy life. Our experienced staff is committed to strengthening the pet/family bond through preventive medicine and client education. We invite you to allow us to become your partner in providing the finest care for your pet.
Care you can trust.
Our services include exams, preventive care, low-cost vaccinations, senior pet wellness care, dental cleaning and care, surgical procedures, luxury boarding, and grooming. Our clinic also provides state of the art diagnostic services, including digital radiology, ultrasound, endoscopy, and in house blood diagnostics. Our overnight staff will ensure your furry family members are cared for around the clock.
Veterinary Services
From traditional medicine to laser therapy and acupuncture, we're here to help.
Every visit should be pleasant.
Our hospital is split into a special entrance and waiting area for dogs and cats. This way, your pet can feel comfortable and calm with the distractions of another species. We want to make sure that every single visit starts with a relaxing entrance to our hospital. This way, your pet can be happy and relaxed during their visit or stay with us.
We're proudly AAHA Accredited!
What does that mean? Our animal hospital is regularly evaluated by an outside veterinary organization on approximately 900 standards to ensure we're practicing the highest quality veterinary medicine. Only about 15% of animal hospitals throughout the U.S. and Canada are AAHA accredited. At Inspirada Animal Hospital, we've researched techniques to reduce anxiety, pain, and create positive experiences for all pets in our hospital.

We're proud of our achievements and the excellent veterinary care we provide, and we hope you'll be proud to call Inspirada Animal Hospital your animal hospital of choice!
No question is too big or too small.
Our contact and hospital information is below. We're open seven days a week to make your life a little easier.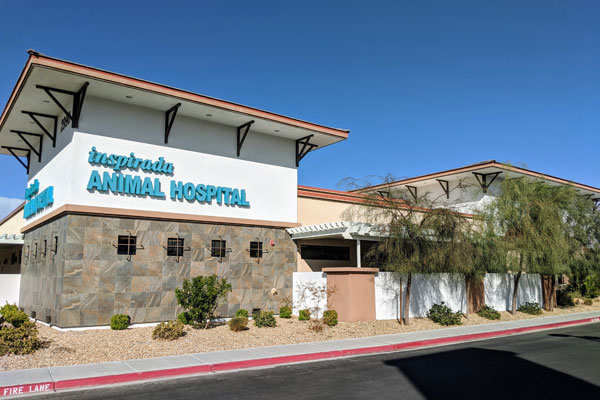 Location
2990 Bicentennial Parkway
Henderson, NV 89044
We're located in the heart of Inspirada across from Rounders, and we offer complimentary parking!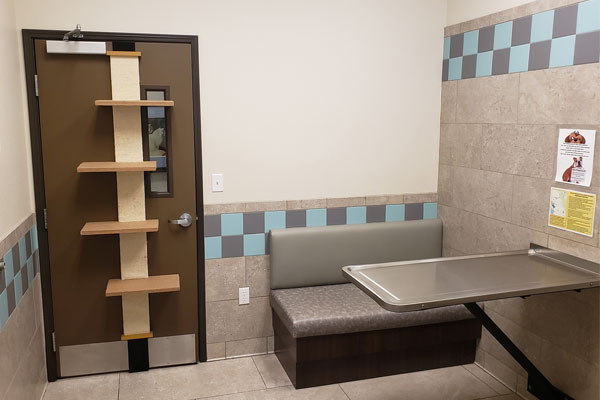 Hours
Mon-Fri: 7:00am-8:00pm
Sat: 8:00am-5:00pm
Sun: 8:00am-5:00pm

Have a question?
Complete the form below and we'll be in touch with you shortly. You can also book an appointment below through our PetDesk app!