We use state-of-the-art equipment for a fast, accurate diagnosis.
Here at Inspirada Animal Hospital, we offer the latest technology as a means of providing your pet with the highest level of quality veterinary care. It is difficult to see your pet in pain or suffering and not know what's wrong. At Inspirada Animal Hospital, our team is well-trained to quickly obtain the test results we need to diagnose and treat your pet's condition.
What is ultrasonography?
Ultrasonography, or ultrasound, is a diagnostic imaging technique similar to radiography (X-rays) and is often used in conjunction with radiography and other diagnostics. It allows us to visualize certain organs very thoroughly, including the heart, kidneys, liver, gallbladder, bladder, spleen, and intestines. It can also be useful to detect and monitor pregnancy. We work closely with specialists – people who have dedicated their entire lives to imaging – so you get the most out of this fantastic diagnostic tool.
What is radiography?
A radiograph (X-ray) is a type of photograph that looks inside the body and reveals information that may not be discernible from the outside. Radiography can be used to evaluate your pet's internal organs like the heart, lungs, and abdominal organs, as well as bones. When it comes to accurately diagnose your pet, radiology can be an extremely valuable tool in our diagnostic arsenal. There have been many advancements in digital x-ray technology, and we can now manipulate the digital images that we take. This allows us to diagnose issues that may not be seen on a traditional x-ray.
What is endoscopy?
Endoscopy involves the use of either a rigid or flexible fiberoptic instrument to allow visual examination of the internal organs without invasive exploratory surgery. A small camera at the end of the endoscope provides images of the internal structures of the body, allowing the Internist to view disease processes and take biopsies for further diagnostics. It can often be used for foreign body removal as well. This procedure allows for a non-surgical alternative in some cases for pets that minimizes anesthesia time and allows for a shorter recovery and hospital stay.
No question is too big or too small.
Our contact and hospital information is below. We're open seven days a week to make your life a little easier.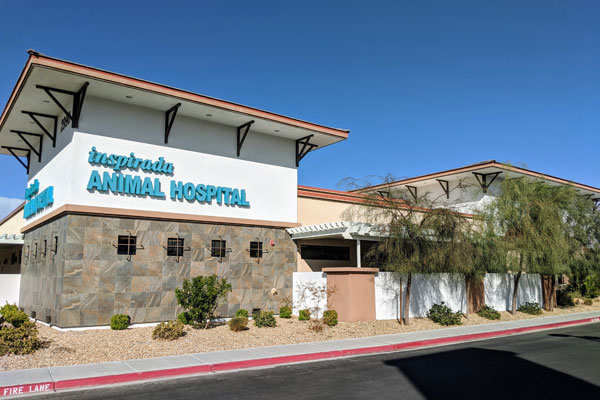 Location
2990 Bicentennial Parkway
Henderson, NV 89044
We're located in the heart of Inspirada across from Rounders, and we offer complimentary parking!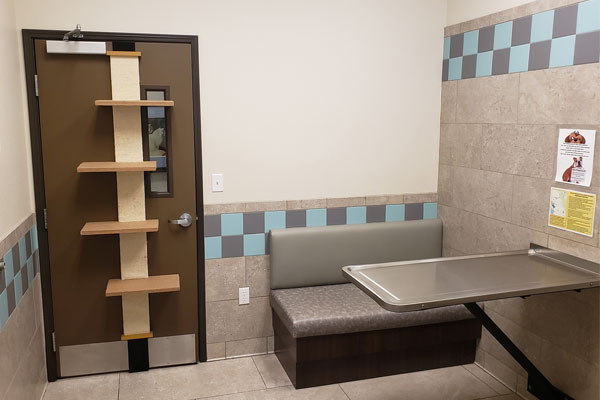 Hours
Mon-Fri: 7:00am-8:00pm
Sat: 8:00am-5:00pm
Sun: 8:00am-5:00pm

Have a question?
Complete the form below and we'll be in touch with you shortly. You can also book an appointment below through our PetDesk app!