Recent studies have shown that 70% of adult cats and 80% of adult dogs show symptoms of oral disease

.

Your pet's oral health is so important! Don't let your pets become part of this statistic.
Just as it's important for you to see a dentist regularly, it's important for dogs and cats as well. Your pet's oral health is directly connected to their overall health. Bad breath is usually the first sign of this condition. The same bacterium that causes bad breath, if left untreated, can spread through the bloodstream and damage the kidneys, heart, and other organs.
Other signs of periodontal disease include bleeding gums, loss of appetite, pawing at the face, irritability, lethargy, and depression. Your pet is never too old for routine dental care. You can reduce the risk of periodontal disease with a comprehensive dental examination, professional dental cleaning, and good home preventative care.
How can we help?
We recommend a yearly oral exam and cleaning. Our dental services include: routine cleaning and polishing, extractions, digital x-rays, and oral surgery. We also have access to dental specialists. Home care is also extremely important and we offer many items to aid you in the care of your pet's teeth including flavored/edible toothpastes (never use human toothpaste), specially designed toothbrushes, weekly plaque prevention kits, oral rinses, and dental chews with enzymatic properties.
Dental Diets
We also offer a special dental diet for dogs. All of these items can help to reduce tartar build-up on your pet's teeth before or after a dental cleaning. It is extremely important to start these preventatives at an early age so that your pet learns to tolerate them. However, not all animals will allow brushing which is why we offer so many other alternatives. It is never too late to start taking care of your pet's teeth; please call or come in to speak with one of our staff to discuss the best option for your pet.
No question is too big or too small.
Our contact and hospital information is below. We're open seven days a week to make your life a little easier.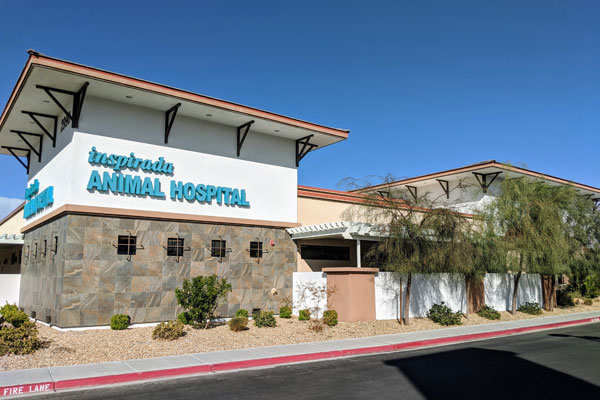 Location
2990 Bicentennial Parkway
Henderson, NV 89044
We're located in the heart of Inspirada across from Rounders, and we offer complimentary parking!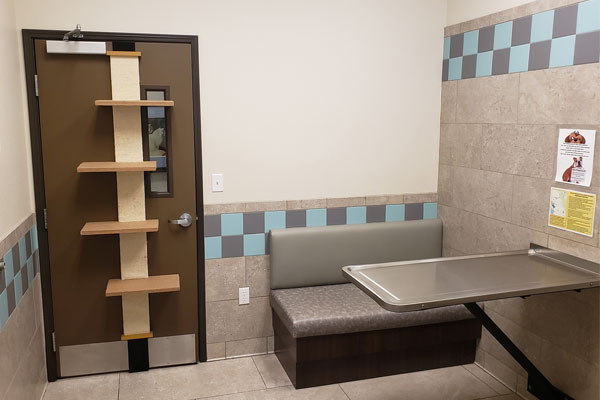 Hours
Mon-Fri: 7:00am-8:00pm
Sat: 8:00am-5:00pm
Sun: 8:00am-5:00pm

Have a question?
Complete the form below and we'll be in touch with you shortly. You can also book an appointment below through our PetDesk app!